Same great data. Powerful new capabilities.
01 /

Branded
Market Reports

We track 100 million properties around the US every day. Combine your brand with our data to create readable, interactive reports.
02 /

Built-in
Lead Generation

Thousands of Realtors use Altos to reach new clients. Altos reports generate leads as people interact with them.
03 /

Get Started
In Five Minutes!

The Altos system is easy to use and automates everything from email marketing to Facebook campaigns. Get started in 5 minutes or less.
Use Altos to...
Get Leads
Post and promote your reports on Facebook and Twitter. Print and share your reports at open houses. Upload reports to your website. It's easy to get your custom-branded reports in front of prospective buyers and sellers.
​Once a prospect sees your report, they'll want to search for more zip codes... requiring them to enter their contact info. As soon as they do, voila! You have a new lead. Reach out immediately, or add them to a weekly email nurture campaign.
Get Referrals
Everytime someone shares your report with friends, they're helping you to reach hundreds of new potential clients. When their friends search for reports on other zip codes, you'll capture their lead info.
Past clients are your best source of referrals. Use Altos' pre-built email campaigns to automatically send market reports to past clients. Not only will you stay top-of-mind, you'll also give clients an easy way forward your report to friends who are in the market.
Look Smart
Your weekly Altos Report will quickly become your new best friend.
Now, when someone asks you, "How's the market?", you can answer them confidently, with specific details.
Your buyers and sellers will love you for helping them make smarter decisions about pricing, market timing and more.
Data made easy
We track over 100M listings every week to deliver real-time market insights.
Market Action Index


Quick snapshot of the market.
Real-Time Market Profile


At-a-glance view of market indicators.
Median List Price


A historical view of home prices.
Marketing with reports
Automated Emails
Set up weekly email campaigns for buyers, sellers, and prospects. Reports go out automatically every week to your list.
Pre-built campaign templates make it easy to get started.
Customize your emails to fit your unique voice and branding.
Your campaigns will run automatically every week - set it and forget it.
Facebook Posts
Altos Reports are the perfect content for social sharing. Just click the social buttons on the report to share instantly.
Stay top-of-mind with your network with high-value content each week.
Reach thousands of new prospects when your friends and family share.
Promote your posts using Facebook Ads to reach a bigger audience.
Open Houses
Hundreds of buyers come through your open houses every week. Print out Altos Reports to share at these events.
Give people custom-branded reports with your contact info to take home.
Use our market insights to strike up a well-informed conversation.
Register buyers on the spot to receive your weekly email updates.
How to get started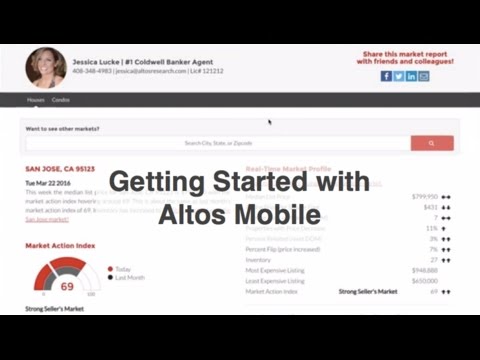 Request a demo
Want to see more? Let us know how to reach you!